1. Where is Merthyr Tydfil?
Merthyr Tydfil is an industrial town and county borough, in South Wales. Merthyr Tydfil quickly became Wales' largest town thanks to its ironworks at Dowlais and Cyfarthfa. Merthyr is now home to a variety of popular shops, local shops, hotels & restaurants.
Merthyr Tydfil County Borough includes Merthyr Tydfil, Bedlinog, Merthyr Vale, Troedyrhiw, Treharris, Dowlais, Cyfarthfa, Gurnos, Pant, Abercanaid, Pontsticill, Pentrebach, Quakers Yard, Heolgerrig, Trelewis, Aberfan & Trefechan.
Merthyr Tydfil is approximately 24 miles from Cardiff, 18.9 miles from Brecon Beacons, 6.7 miles from its neighbouring village Aberdare.
2. The Population of Merthyr Tydfil
The population of Merthyr Tydfil County Borough is believed to be around 60,424. It Is believed to be 29,600 males and roughly 30,800 females. From a 2020 survey, 37,500 of the population are between 16-64 years old.
3. How far is Merthyr Tydfil from Cardiff
If you're travelling to Cardiff from Merthyr Tydfil, it is a 47 minute drive, lasting 24.0 Miles via the A470.
Beginning your journey in Merthyr Tydfil you'll follow the A4054 and A4102 to the A470 and finally follow the A470 to the A4161
Alternatively, you could take the train from Merthyr Tydfil Train station, using the T4 Traws Cymru Train, this takes 1 hour 6 minutes and typically leaves every :08 and :38 minutes past the hour.
A Standard one way ticket will cost £5.00 with a return ticket costing £10
If you were feeling adventurous and wanted to keep fit whilst travelling to Cardiff from Merthyr Tydfil, it would take 2 hours 24 minutes following the National Cycle Route 8.
4. Merthyr Tydfil Retail Park Information
Known as the Cyfarthfa Shopping Park, Merthyr Tydfil retail park has several retail fashion chains, fast food stores, M&S Supermarket and Everlast Gym. The retail park was built in 2005, and extended in 2016 to accommodate new stores such as m&s, which replaced B&Q.. It has undoubtedly been a huge success for Merthyr, bringing in hundreds of jobs, alongside drawing tourism and foot traffic to Merthyr.
The retail park is located in Swansea Road, Merthyr Tydfil CF48 1HY
Its opening hours are between 9-8pm Monday – Friday, 9-7pm Saturday and 11-5pm on Sunday.
Trago Mills is located directly behind the retail park, in order to reach Trago mills from the retail park exit using the Pizza Hut Roundabout, take the 2nd exit, past KFC, as you approach the roundabout take the 1st exit. McDonalds should be on your left. Finally take the 2nd exit (straight ahead) on the roundabout, you should be making your way towards the Swansea Road estate, the entrance to trago will be on the 1st exit of the roundabout.
Shops located at Merthyr Retail Park Include:
Everlast Fitness, JD sports, Matalan, Argos Extra, Boots, Currys, TK Maxx, New Look, Costa Coffee, H & M, Next, River Island, Tesutti, Flannels, B&Q, Wilkinsons, Pet Shop, M & S, Pizza Hut, KFC & McDonalds.
5. Merthyr Tydfil Shopping Centre
Aside from the Cyfarthfa Retail Park, Merthyr Tydfil has a town centre which has recently undergone developments in a way of encouraging locals to shop local and bring more foot traffic to the town centre. It is slowly becoming the heart of the County Borough, with the newly developed commercial, social and retail aspects. To always be on the safe side with the unpredictable British weather, everything is indoors. There is also free Wi-Fi available within the shopping centre. The shopping centre, alongside a number of other activities is just one of the many things to do in Merthyr Tydfil
Shops included in Merthyr Tydfill Shopping Centre:
B&M, Bonmarche, Boots, Card Factory, Dicksons, FarPlace Animal Rescue, Greggs, Holland&Barret, Home Bargains, JD, Poundland, Shoezone, Superdrug, Specsavers, The Works, Vodafone, 02, Wilkinsons, EE, JJ's Cafe, Cooplands Bakery and many more!
6. What To Do In Merthyr Tydfill
Whenever you visit Merthyr Tydfill, there is no shortage in what you can do for a fun day out! There are multiple activities and places to visit with family, children, friends and parents. Whether your ideal day out is a refreshing walk through the beautiful valleys and countryside, or going to the cinema to watch the latest movies, we have it all covered.
● Vue Cinema: Vue Cinema is a beloved facility for anyone who lives or travels to Merthyr. You will find all the upcoming, latest trending movies all under one roof! The cinema includes 10 magnificent screens that include the 3D feature, perfect for children. Also, they have an exquisite place for food and drink selection which includes: popcorn, Tango Ice Blasts, soft and hot drinks, sweets and nachos.
● SuperBowl: One of the most exquisite bowling alleys in the UK, SuperBowl located in Merthyr Tydfill Leisure Park is amazing fun for family and friends. You can choose to bowl in any one of their 14 lanes. Equipped with ramps and bumps so that a child or beginner of bowling can still participate with the extra support! Alternatively, there is an action- packed Laser Quest in the same building for easy access, ideal for a child's birthday event. There is also a small cafe for those who would like food and beverages whilst enjoying the day.
● Dare Valley Country Park: Sometimes a refreshing day in the countryside is all you need. With Dare Valley Country Park, you have the option of enjoying the glorious nature. For younger kids, there are fun challenges for them to complete such as: freeing the trees and animals from Dewin Du, this also includes a climbing wall, nature trails and an awesome adventure playground! For older kids, there is also the opportunity of outdoor laser tag. Cwtch Cafe is also an excellent place for food and beverages.
● Adventure Land: If you are looking for a fun day out with your children, Adventure land may be a good option. A great playing area filled with slides, ball pits and climbing frames whilst being protected by the matting in the play area. Some areas are allocated for under 4's only, so they can also join in the fun. Relax in the cafe that sells hot and cold food/beverages whilst your children enjoy the adventures of Adventure Land.
7. What are the Taxi numbers in Merthyr Tydfil?
There are plenty of Taxi services that you can choose from that travel within the Merthyr area, most open for 24 hours however, some have limited time slots so its
best to check with the company, here are the top taxi services used by people in Merthyr.
● United Cabs Merthyr: 07470 070076
● Evan's Taxi's: 01685 723456
● Euro Travel 12 Rans: 01685 377777
● Eurocabs: 01685 722400
● A1 Merthyr Taxi's: 07842 750700
8. What Are the Hotels in Merthyr Tydfil?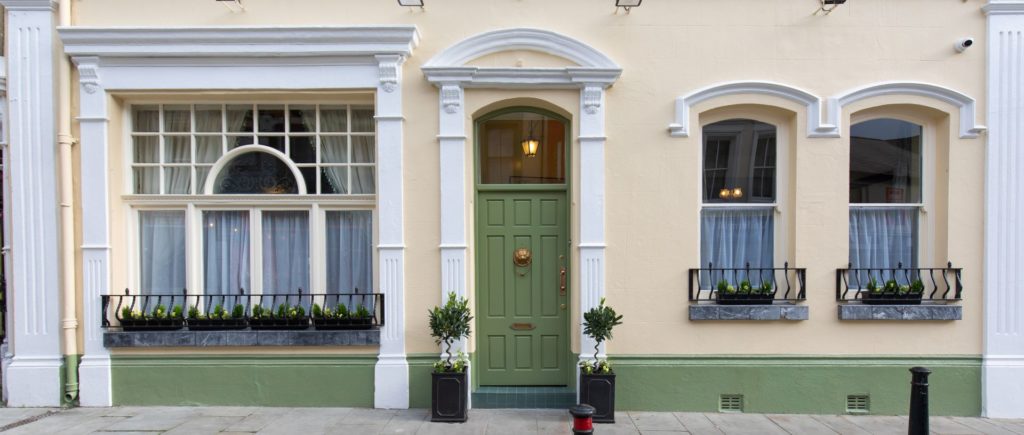 There are many hotels for you to stay at in Merthyr, whether you are looking for one night on a tight budget, or if you are looking to stay longer in a luxury hotel, there is plenty of choice! All of the hotels that will be mentioned are over 4 star, with free wifi and free parking.
● The Tiger Inn: The Tiger Inn is a stylish and luxury hotel ran by a family business, that can be found at the top of Merthyr High Street, it has been a cherished part of Merthyr since the Victorian era, where it was previously a coach house. Iron and steel were transported by coach and horses to the ports. The hotel is also a short distance from the Brecon Beacons National park. Combined with the hotel, there is an exquisite lounge where you can purchase locally sourced and homemade Welsh food and non-alcoholic/ alcoholic drinks such as: fine wine, beers, coffee, tea and much more!
● The Bessemer Hotel: The Bessemer Hotel is an excellent choice for those looking for a relaxing break with families, children or a group of friends! You can choose to have a twin, double or family room. A full and glorious English breakfast is accompanied with the room price at the restaurant. You would also be able to access free wifi and room service.
● Travelodge Merthyr Tydfil: This hotel would be a suitable option for those who want a simple getaway. The Travelodge is located near the edge of Merthyr Tydfill, and is also a short driving distance from tourist attractions such as: Cyrfartha Castle Museum and the Redhouse Arts Centre. Alternatively, if you are a lover of the countryside, you can explore the Brecon Beacons which is only a 45 minute drive from the hotel. All of their standard rooms include a comfy king sized bed with splendid bathrooms.
9. Local Pubs In Merthyr Tydfil
Whether you are looking for a pub to go with a group of friends to have a fun night out, or you are looking for somewhere to go with your family to snack on some
traditional pub food, there are many different options for you to choose from within the local area!
● The Tiger Inn: As well as being a luxurious hotel, the Lounge at Tiger Inn is perfect for those who prefer a more relaxed environment for meals, every day from noon, traditional Welsh dishes are served to the highest quality. This includes homemade traditional Cawl, homemade quiches, corned beef pie and runny scotch eggs. You can also enjoy their special Welsh brewed teas, welsh ciders, and their delicious ales. A unique part of the lounge is the Chatty Cafe scheme, designed to inspire people to open up conversations with strangers and socialise.
● Wetherspoons Merthyr Tydfil- Y Dic Penderyn: Described as an exceptional place for breakfast, lunch, dinner and drinks with exquisite food and staff services. You can find this pub on the High Street of Merthyr town. Also, their menu caters to different food lifestyles. For example their Vegetarian menu and their children's menu. Also, since the pub is right in the centre of Merthyr, it is great for those who want a shopping day!
● The Iron Dragon: As far as standard pubs go, you can't go wrong with the Iron Dragon. Since first opening their doors in October of 2018, they have been cherished by the local community. They serve a wide range of traditional pub food and drinks and also hold days for those who enjoy to watch sporting events in the exciting pub atmosphere! Open from 10am until midnight.
10. Gyms Located in Merthyr Tydfil
For all of the fitness and athletic people out there, there are a variety of leisure centres/ gyms dotted around the area of Merthyr. All of them offer monthly memberships or the option for pay as you go, if you are only visiting merthyr a:
● Merthyr Tydfill Leisure Centre: At Merthyr Tydfill Leisure Centre, they are an orginisation and facility to support the wellbeing and physical health of those who decide to use their facilities. There are two leisure centres locqated in the County Borough. One is the leisure centre located at Merthyr Tydfil village, on the edge of the town centre. However, there is Aberfan Community Centre which can be found at the lower end of the valley. If you are looking for a gym closer to Merthyr town centre, then the first gym mentioned might be the right fit for you. At both centres, they offer an extensive variety of exercise classes, swimming pools and the gym that offers free weights and cardio, functional and resistance training. All exercise classes are free for monthly memberships and £4 a class if you do not own a membership.
● Everlast Gyms: This is another gym located in the Cyfarthfa Retail Park where you can pay for personal training with disability support put in place, such as: a wheelchair- accessible entrance. They offer memberships from £30 a month and provide male and female separate changing rooms on site. These include storage
lockers and showers. Free weights and resistance equipment is offered along with a swimming pool and sauna/ steam room for the general public.
● Inspire Fitness Merthyr: Located at the Incline Top, Merthyr Tydfil, Inspire Fitness offers personal training, fitness coaching and strength training to the public. Fully equipped with a fully practical gym, Inspire Fitness holds around 20 fitness sessions per week, which includes personal training and strength training. They also arrange food and dietary plans along with coaching for triathlon, powerlifting and running. To support those who cannot easily afford gym facilities, they have ongoing free scholarships for young adults who are interested in running or triathalon. A full membership costs £29 a month or a student membership costs £18 per month. Pay as you go costs £5
11. What are the restaurants in Merthyr Tydfil?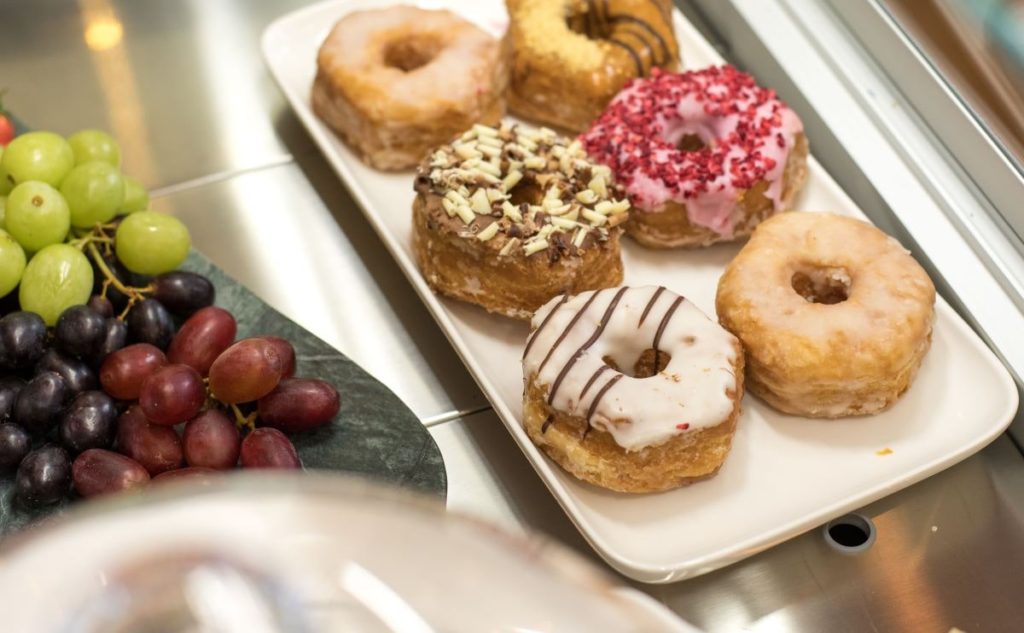 Merthyr has many different options for restaurants. There are a combination of family friendly, pet friendly and adult restaurants suited for every occasion. Perhaps you are on a relaxing getaway with family or a party weekend with friends! Either way there is no shortage of restaurants for you to try. Here are some of the top recommended in the area:
● Frankie and Benny's Merthyr Tydfil: Frankie and Benny's is an exceptional restaurant for having lunch or dinner out with family, friends and children. Open from 11am-10pm most days, they serve delicious pasta, risotto, salads, pizza, burgers, grills etc, along with a variety of hot and cold drinks available on the menu such as: cocktails, gin, beers, fanta, diet coke, coffee and breakfast tea. There is also a luxurious selection of desserts available on the menu like the New York cheesecake. Conveniently, there is a cinema within a short walking distance from the restaurant and they deliver food to locations nearby. They also do special celebrations for birthdays where staff members will sing happy birthday and provide a birthday cake for the birthday girl/boy!
● The New Crown: Situated at the lower side of Merthyr Tydfill, this family run restaurant is the perfect way to eat traditional style. Known as one of the oldest pubs in Wales, they are known to serve pub classics that include; ham, egg and chips, fish and chips, lasagna and sausage and mash. They also offer interesting portuguese dishes such as; peri peri chicken, arroz de pato, frango com natas and bife a casa. Many options are also suitable for vegans and children! An excellent pub to visit if you are in Merthyr town for the day!
● Harvester Merthyr Tydfil: Open from 9am-10pm every weekday and weekend, The Harvester is an exceptional place to dine for those who prefer unique and sophisticated dishes! You can find this restaurant at the Rhydycar Leisure Centre. With the salad bar open for public, where you can choose your favourite salads, pastas, dressings and the lovely bread as a side, you can get as creative as you like with your starter/starter. As for main courses, the menu includes dishes such as: mixed grill, gammon, steaks, burgers, chargrilled skewers and flatbreads. A
vegetarian and childrens menu is also available. Conveniently, popular attractions like ThomasTown Park, Bike Park Wales are all nearby, with the Brecon Mountain Railway just a 12 minute drive away!
12. Merthyr Tydfil Viaduct
Constructed in 1866 by Thomas Savin and John Ward and designed by Alexander Sutherland, Merthyr Viaduct otherwise known as the Cefn Viaduct is the third largest in Wales. The viaduct itself has 15 arches, 770 ft long and a maximum height of 115 feet. Since being refurbished by Merthyr Tydfil County Borough Council, it has now become a part of the Taff Trail, route 8 of the National Cycleway. This has become a popular place over the years for people to run and cycle on. It has also been described as a beautiful place to visit for the breathtaking views as it overlooks the trees and the Taf Fawr river. You can also make a pit stop at the Station Hotel located on Station Road for some delicious food and drinks after a long stroll, run or cycle across the viaduct.
13. Food Takeaway places in Merthyr
A wide selection of Takeaway restaurants can be found situated throughout Merthyr, there really is no shortage of Fish and Chip bars, Chinese takeaways, Indian takeaways, Kebab shops etc. The ones mentioned in this section are all over 4 stars for hygiene, all offer delivery and open at least after 5 pm.
● Ocean Fish Bar Kebab, Pizza and Burger: Delivering and selling a variety of food options with the finest and freshest ingredients, it's no doubt Ocean's Fish Bar is an exceptional choice for takeaway and delivery. To order food here, you simply order online by accessing the menu on their website. Their menu contains delightful foods such as; pizzas, burgers, kebabs, wraps and garlic bread. Included with all types of desserts and soft drinks! They are open everyday from 4pm- 10:30 pm except a Tuesday. To collect food from the bar instead of delivery, it is located at 1 Talbot Square.
● Tasty Pizzas: Tasty Pizza's offers high quality pizza's, barbecue dishes and burgers on their highly diverse menu, including desserts, drinks and a childrens menu. Perfect for any occasion such as having a night in with friends or simply eating on your own, there is a nice assortment of foods for you to choose from! Ordering is straightforward, by using the "Order Now" section on their website, you can get food delivered to your doorstep within 30 minutes, or you can collect your food at 19 Park Place, the location of the shop. Opening times are usually 2pm- 10:45pm, however delivery is only available from 3-10:30pm.
● Domino's Pizza- Merthyr: One of the most popular takeaway food places anywhere would be Domino's Pizza. Known for selling some of the freshest and delicious pizza's, you really can't go wrong with a Domino's. They offer pizza's such as; Pepperoni, Hawaiian, Mighty Meaty, Texas BBQ, Vegi Supreme etc. They also offer sides such as; wedges, chicken drumsticks and chicken strips with desserts included like their famous chocolate chip cookies. They also have vegan pizzas. They are
usually open from 10 am until 11pm every day and they are located at Unit 1 Glove and Shears- Merthyr Tydfil for those who would rather collect instead of delivery.